Siobhan Bond
Request this officiant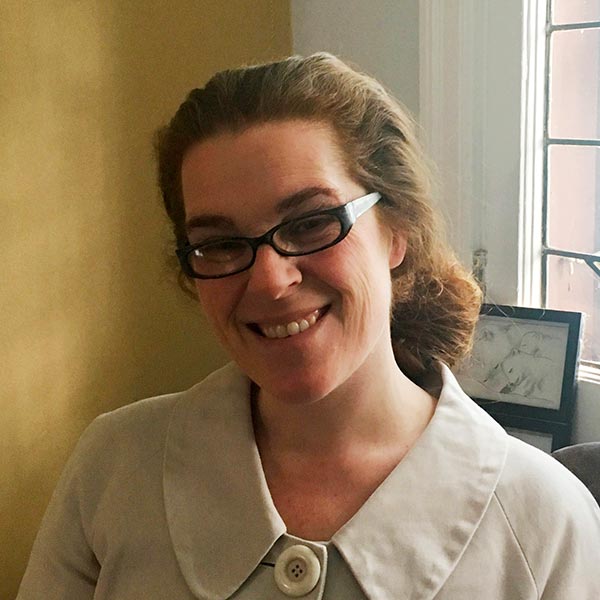 Siobhan (pronounced She-von) is a fluently bilingual professional living in Ottawa, who can provide you with either a French Naming or English Naming ceremony. She is a warm, kind, friendly mother of three beautiful children. Siobhan would be an honored to help you make your child's special day exactly what you want it to be. She believes that children are the most wonderful gifts and their arrival in a family is an event to be celebrated. Siobhan is an experienced public speaker and has extensive experience listening to other people's ideas and needs and helping to interpret them into professional and beautiful presentations. Siobhan hopes to be able to provide a ceremony that represents your hopes, dreams and traditions.
Siobhan (prononcé She-von) est une professionnelle bilingue, qui habite à Ottawa et qui peut vous fournir une cérémonie de baptême menée soit en français ou en anglais. Elle est une chaleureuse, gentille et sympathique mère de trois beaux enfants. Siobhan serait heureuse de vous accueillir et de vous aider à rendre spécial le jour de baptême de votre enfant. Elle croit que les enfants sont les dons les plus merveilleux et que leur arrivée est un événement à célébrer. Siobhan est une oratrice d'expérience. Elle possède la qualité d'une écoute attentive des idées et des besoins des autres ainsi qu'à les transformer en de belles présentations professionnelles. Siobhan espère être en mesure de vous fournir une cérémonie qui représente vos espoirs, vos rêves et vos traditions.
Areas Served
Ottawa Central, Ottawa East, Ottawa South, Ottawa West, Carleton Place
Baptism Stories
Thank you so much for the lovely Baptism ceremony for Liam ...we were so pleased and one of our guests actually called us that night to tell us that it was the most beautiful baptism he had EVER attended...I'm so pleased...it was perfect, the program, the music, the setting, the pace, the length of the ceremony...everything!!!
Liam